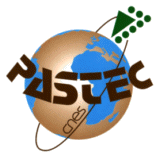 PASTEC : Technology demonstration passenger
Payload
Experiements
Behaviour of thermal control coatings
Cosmic radiation
Satellite dynamics
Electrostatic charging.
Development
Industrial organization
PASTEC : Technology demonstration passenger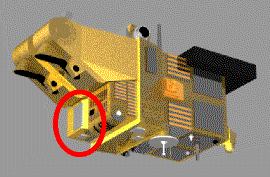 The PASTEC mission carried by SPOT 4 was developed as part of the CNES research and technology programme. The broad aims are to help prepare for future programmes, to promote and exploit basic satellite engineering skills and technologies, and, more broadly still, to promote the French space industry.
The decision to include seven technology demonstration experiments in the SPOT 4 payload was taken by the SPOT programme committee in 1986. In so doing, the committee contributed to the effort to improve our knowledge of space environments and phenomena affecting the behaviour of orbiting spacecraft.
Given the current drives for longer design lifetimes, higher electrical power and increased payload volumes, payload engineering generally must meet increasingly demanding requirements. At the same time, the orbital environment imposes a number of special constraints, including:
hostile environmental conditions, particularly vacuum, radiation and sudden changes of temperature;
limited mass capability calling for miniaturization and weight-saving design strategies;
need to achieve extremely high reliabilities given that human intervention in orbit is generally impossible;
severe mechanical environment during launch (high accelerations and vibration levels).
The PASTEC experiments will contribute to:
improved ground simulation of orbital environmental conditions, which is inevitably incomplete and which does not always yield results applicable to real situations;
more refined assumptions for modelling and dimensioning spacecraft subsystems;
qualification of devices for future programmes.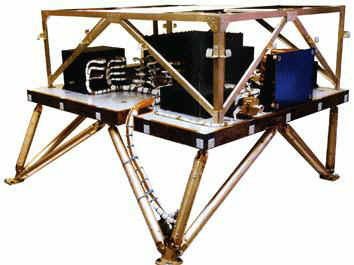 The PASTEC payload is designed for minimum impact on and minimum changes to the rest of the satellite. All seven experiments are housed in a single package mounted above the payload equipment bay. The shared housekeeping equipment is housed in a single unit, termed Servus, which also provides the interface with SPOT 4.
The Servus unit provides electrical power and control logic for the experiments as well as gathering and storing measurement data prior to downlinking via the satellite telemetry downlink.
Cedre (contamination and degradation of thermal control coatings in space)
Aim: To study the variation with time of the thermo-optical properties of thermal control coatings using a calorimetric method combined with contamination measurement using quartz-crystal microbalances.
Goal: To make available more realistic thermo-optical coefficients for dimensioning thermal control subsystems with a view to weight, space and cost savings.
| | |
| --- | --- |
| Before | After |
Exemple of degradation of thermal control coatings in space on LDEF american satellite
(Long Duration Exposure Facility). NASA photography.
Therme
Aim: To study the ageing of thermal control coatings depending on their exposure to solar and terrestrial radiation and on their orientation with respect to the satellite's velocity vector (exposure to and effects of atomic oxygen) using a calorimetric method based on simplified sensors.
Goal: Same as for Cedre.
The Cedre experiment uses precision sensors aimed in just one direction in space. The Therme experiment uses simpler sensors but includes a number on each outer panel, hence facing in all directions.
Ercos (cosmic radiation experiment)
Aim: To study the effects of heavy ions on VLSI electronic components.
Goal: To characterize the orbital environment, establish correlations between radiation models and check the validity of ground simulation studies.
Erdos (radiation dosimetry experiment)
Aim: To measure cumulative radiation doses using Mos dosimeters.
Goal: To improve our knowledge of low-earth-orbit radiation environments, to check the validity of software used to compute radiation doses and fluxes, to evaluate radiation doses and the effects of radiation shields, and to qualify small active dosimeters for manned flights.
Medy (measurement of satellite dynamics)
Aim: To measure a satellite's dynamic behaviour and its interface with the launch vehicle during launch propulsion phases.
Goal: To improve our knowledge of flight environments and to validate and refine dimensioning methods applicable to satellite engineering.
Aim: To measure in-orbit microvibration levels due to onboard equipment generating perturbative forces.
Goal: To improve our knowledge of perturbative phenomena, our understanding of how microvibrations are transmitted through a spacecraft's structure, and modelling techniques.
Aim: To gather in situ measurement data of the electrostatic potential of the outer surfaces of a large spacecraft in low-earth orbit as a result of the "wake" effect.
Goal: To reproduce under laboratory conditions the electrostatic charging effects encountered in low-earth orbit by improving our knowledge of surface potentials. To evaluate the behaviour of the materials used and to gain insights into the electrostatic discharge hazard comparable with our current understanding of the corresponding phenomena affecting geostationary spacecraft.
A limited budget and a short development cycle contributed to making the PASTEC payload special in at least two ways. First, it is managed by its own microprocessor, making it quite independent of the host satellite. Secondly, SPOT 4 monitors just one PASTEC parameter, namely the experiment's total power consumption. If consumption rises above a predetermined threshold, the central flight software switches the PASTEC package off.
The PASTEC development project is being conducted by CNES under its own internal prime contractorship.
On the hardware development front, PASTEC illustrates the CNES's determination to transfer space engineering know-how to small and medium-size enterprises in the Toulouse area and adjoining regions and to promote the development of similar projects in the future.
To develop onboard equipment while working to the demanding system management, quality assurance and engineering standards of the SPOT programme is a motivating challenge indeed, particularly as it includes flight testing under the environmental stresses of space. To demonstrate the feasibility of a technological experiment on board a satellite with a commercial mission is an open door to new opportunities in space research and engineering.

page updated on the 00-06-07